Crown holds Virtual Stockholders' Meeting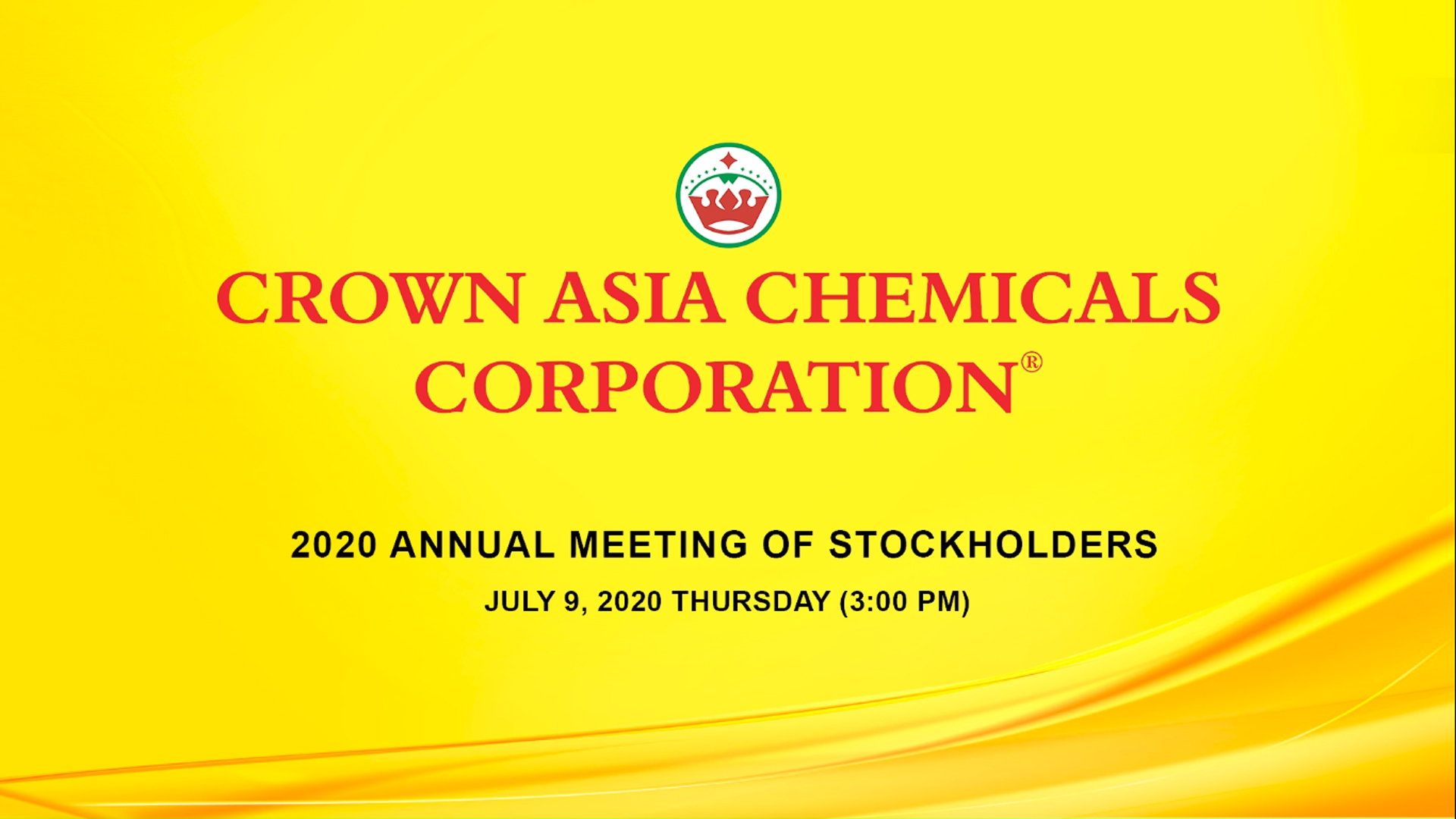 The Annual Stockholders Meeting of Crown Asia Chemicals Corporation was held last July 9, 2020 in a virtual format for the first time due to pandemic rules prohibiting mass gatherings.

The company turned 31 years and was taking the momentum from a favorable performance in 2019. Revenues grew by almost 21% and gross profit by over 18%. The encouraging performance before the lockdown has kept the company driven with greater resolve and determination.
Crown Asia intends to sustain initiatives of tapping more infrastructure projects and be the brand of choice for key developments in the building and construction industry.
Chairman Walter H. Villanueva in his message, expressed grateful appreciation to stakeholders for their continued confidence and unwavering support for the company.
Crown Asia Chemicals is ready to embrace the enormous challenge of change.